102: How Temitayo Osinubi Bootstrapped His Way to a Legendary Marketing Career
Tuesday 18th June 2019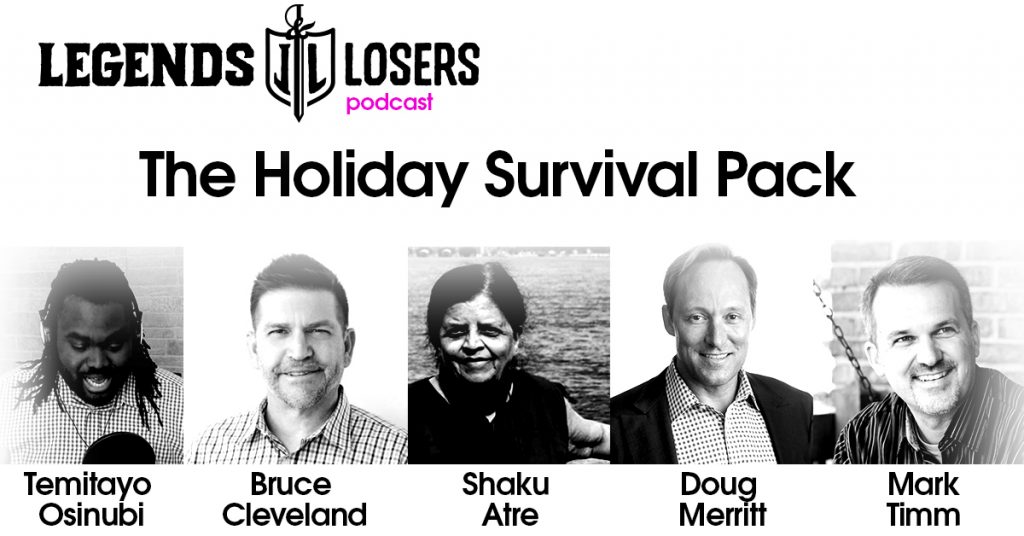 Podcast: Play in new window | Download (Duration: 1:03:41 — 145.8MB) | Embed
There's a huge decline in entrepreneurship in America because access to capital is impossible for most young people. What methods can you utilize to get around this? What makes someone decide to be an entrepreneur even with the burden of student loans? On this episode, podcaster and entrepreneur Temitayo Osinubi shares on rising above adversity, starting an online marketing business, and doing a 4-year degree in 28 months.
The opportunities outweigh the BS. -Temitayo Osinubi
Takeaways + Tactics
Having skills is one half of the equation You also have to know how to play the game.
It may be cheaper to learn a skill online, but for people who don't even have the money to start, students loans are the only way to fund your dreams.
One benefit of going to college is the alumni association and opportunities.
At the start of the show, Temitayo shared on getting his degree in online marketing at Full Sail University and the decision he made to go back to school at 28. We also talked about the misconception people have about taking the self-taught route in marketing. Towards the end of the show, he talked about his podcast: Marketing Disenchanted.
We also spoke about:
Name discrimination vs. color discrimination
The shocking amount of video data we're producing every day
Why there are so many opportunities in social media and digital marketing
It takes a very wise person to decide to go back to school to get the tools they need to make their dreams come true. For a lot of people, money is a barrier to this life. However, student loans can knock down this barrier and open people up to more opportunities. There's a decline in entrepreneurship because the costs of the education and the tools are just too daunting. The key is to not play a victim and complain about what's wrong with the world. It's about figuring out what you can do to level up and access the opportunities.
Guest Bio
Temitayo Osinubi, or Temi for short, is an author, podcaster, and Principal Consultant at Digital Marketing Advisers, a digital agency. Go to https://itunes.apple.com/us/podcast/the-marketing-disenchanted-podcast/id1188380816?mt=2 to subscribe to his podcast.