100: Show #100 Legendstravaganza
Thursday 20th June 2019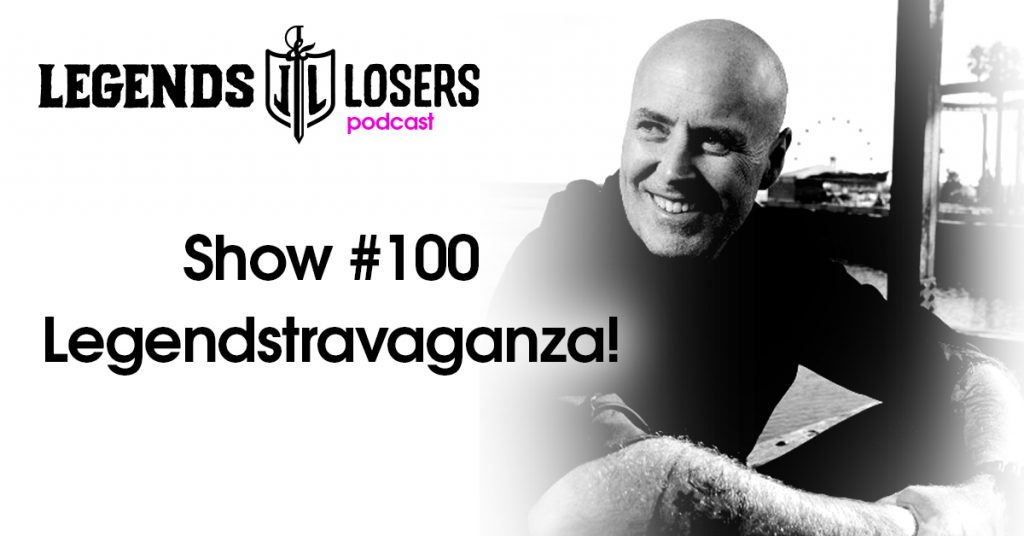 Podcast: Play in new window | Download (Duration: 1:18:22 — 71.8MB) | Embed
It's been a wild and exciting ride on Legends and Losers, and we've reached 100 episodes! What are some of the biggest takeaways from the experience so far? What are some key insights we have about technology, startups and entrepreneurship? Why is "follow your passion" such bad advice? On this episode, we celebrate 100 legendary shows with a legendary dialogue.
How much you make is directly related to the value you provide to other human beings in the world. -Matt Johnson
3 Things We Learned
Innovation is going to go on steroids
So much has changed for us in this age, but we've only just seen the tip of the iceberg. In the next 15 years, we're going to go through a hyper innovation cycle. By the year 2032, we're going to look back to today and feel like it was the Stone Age.
Is this the end of the internet startup?
We haven't had a big category king since Facebook and VCs just aren't funding early stage companies as much as they did before. Startups have to scrape and scrounge before they can even get any VC involvement. What we're seeing now more than ever is that VCs are funding companies that are in later stages of development, and in an emergent category.
The underrepresentation of women and minorities in business is costing the country billions
Certain demographic groups are underrepresented in the entrepreneur economy and it's leaving a gap in business. If minorities started and operated startups at the same level as non-minorities, the US would have more than a million additional employer businesses and 9 and a half million more jobs. Women are half as likely as men to own a business that employs people and this consistent gender gap costs the country 1.7 million additional businesses.
Entrepreneurship in America is still not as high as it was before the recession and there's still work to do to open it up to women, minorities and people who don't have a formal education. If we do this, we could see almost 2 million new businesses, and over 9 million jobs created. Additionally, we have to encourage entrepreneurship the right way, and stop telling people to just hustle or follow their passion. Our mission to contribute to this is ongoing endeavor.