099: How Villy Wang Uses Stories to Drive Social Change
Sunday 19th May 2019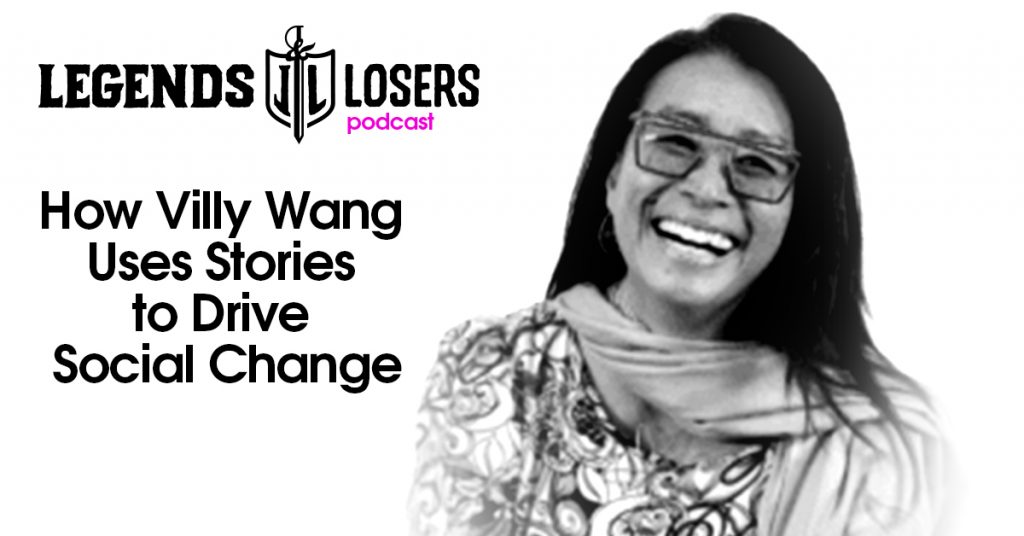 Podcast: Play in new window | Download (Duration: 2:05:29 — 114.9MB) | Embed
Many people of color struggle to find where they belong and what resonates with them, because their races are rarely portrayed beyond stereotypes in the media. Who decides which stories get amplified? How do we make sure the voices of these people are seen and heard? How do we build a generation of creators, not just consumers? On this episode, we are joined by the founder of BAYCAT, Villy Wang, who shares on growing up in a world where she felt the story that represented her was omitted, how she found her voice and sense of belonging, and how she's helping other people find theirs too.
Our stories weren't lifted and they weren't repeated with curiosity and with pride. -Villy Wang
Takeaways
At some stage of our life, each of us is "pre-disabled", whether we're a baby, injured, or pregnant. Making mobility easier for everyone will make the world a better place.
Education systems are now digital, and children who don't have access to tech are left on the other side of the gap.
We're in a new age of authenticity because we've been drowning in so much inauthenticity for so long.
At the start of the show, Villy shared on a project she's currently working on. We also discussed her TED Talk, an event she shared in her speech, and her experience growing up in the melting pot of New York. Next we talked about racism in today's world and how we can overcome it. We also discussed how monetization gets in the way of amplifying people's stories and voices. Towards the end of the show, Villy shared why it's so important to help people find their purpose.
We also spoke about:
Why we need to close the technological divide
What the absence of racism would look like
Why it's so important to help children who face difficulties
How her mother inspired her
Everyone in this world wants to connect, belong, and feel like their story is important. When people's stories get omitted, we rob the world of something necessary– a rich, diverse truth of human existence. When nothing resonates with you, it's hard to figure out where you belong. The gap that has been created by technology can either be inclusive or continuously divisive. If we fight for inclusiveness, we can enable the kind of justice and equality that will make the world a better place.
Guest Bio
Villy is the founder and CEO of BAYCAT, a nonprofit social enterprise that provides access, education and employment for low income youth, youth of color, and young women. Villy had a crazy dream: to create a new kind of social enterprise that helps kids who, like her, grew up in the projects. Raised by an immigrant single mother in New York City, Villy's desire to tell her story forged a passion for using the digital media arts to capture stories untold and to create social change. That's why she founded BAYCAT, leveraging her impressive 25-year background in education, arts programming, nonprofit business and law. Go to https://baycat.org/ to get involved.