085: Relentless: How Joe De Sena Built Spartan Race into the Category King of Obstacle Racing
Sunday 19th May 2019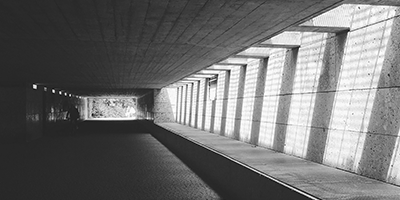 Podcast: Play in new window | Download (Duration: 53:11 — 36.5MB) | Embed
What's it like to stare down 300 competitors and build a legendary company in an exploding category? For endurance athlete and entrepreneur Joe De Sena, it was a challenge he met with the same relentless tenacity that compelled him to run the Iditarod (and we mean run, as in no dogs, no sleds). Here are the 3 things we learned from Joe, starting with his first business cleaning pools for New York mobsters, to losing a half million dollars on his first obstacle event, to building a global brand with over 1 million participants a year.
I think I'm actually normal, everyone else is abnormal. – Joe De Sena
One Sentence Can Change Your Life
One of Joe's turning points came early in life while watching his mother buy a new car. As they stood in the Chevy dealership, he eyed the BMW's next door. "I said, I want one of those. My mom turned to me and said, 'You gotta work. If you work, you get one of those.' That one sentence was like a vice grip on my head that would transform my life." Joe explained that from that point on, he defined himself as a worker, and soon started the pool business in which he learned his first real entrepreneurial lessons. That business grew to over 700 customers, of which Joe estimates some 200 were members of New York crime families.
Overcome Rejection Early Because Everything Is Selling
Joe puts such a high value on overcoming rejection early in life that he encourages and funds his children's entrepreneurial ventures, such as selling t-shirts on the beach. When people ask him why he put his kids through that, or why he would allow them to hound other parents with their sales pitch, Joe's response is insightful. "I want them to get rejected 5,000 times, and figure out what they said differently that got the guy to buy that shirt. Because you're going to be selling your whole life. You're always going to be selling."
When You're Relentless, Even the Pope Can't Stop You
The same relentless mentality that attracted Joe to endurance racing still serves the business side of Spartan Race today. Joe and his team once arrived for an event in Italy, only to discover they had been shut down by the Pope himself. Turns out their race area had been cordoned off for a ceremony anointing a new saint. Joe described their grueling setup process, "We are a mini-city in a way, and we have 7 days to do it, we have 5 tractor-trailers that roll in. It's a serious project." They had to wait out the shutdown, but Joe and his team pulled off the event successfully, compressing 7 days of setup into just 14 hours.
Joe is the ultimate example of years of hard work culminating in an "overnight success." After Joe's first event cost him half a million dollars and nearly cost one event worker his life, Spartan Race is in 35 countries, running 275 events with 1 million + participants worldwide. Along the way they've had to face 300 competitors in a category that has exploded in popularity. Superior funding, execution and marketing prowess have all contributed to the success, but at the heart of Spartan Race is Joe himself and the relentless mentality that drives him.
Guest Bio
Joe De Sena is the Founder and CEO of Spartan Race, Inc, the world's leading obstacle racing company. An accomplished athlete, Joe has competed in every extreme sports adventure he could find, racing more than 50 ultra-distance events in his athletic career. Learn more at https://www.spartan.com/en.
Download the latest episodes, subscribe and review Legends & Losers on iTunes. Then go out and #BeLegendary